Chile
12 records found, shown 1-12
---
Added: Aug 17, 2009
Updated: Jun 9, 2013
Last logged: Sep 20, 2015
Skill/Title:
Skills:
Piano Player
Other skills:
Arranger, Researcher, Harpsichord Player, Keyboard Player, Writer
Genre:

Genres:
Classical
Other genres:
Opera
MP Activity:

1%

Summary/Notes:
"Opera coach, accompanist, soloist for any opportunities to make a good music!"
Country:
CHILE
Telephone:
56-99-8746144
Website:
www.svetlanakotova.cl
---
Added: Jun 19, 2006
Updated: Apr 30, 2008
Last logged: Dec 14, 2013

Skill/Title:
Skills:
Piano Player
Other skills:
Arranger, Composer, Computer Music Composer, Conductor, DJ, Lyricist, Other... Player, Singer, Researcher, Teacher, Accordion Player, Bass Player, Drums Player, Guitar Player, Harmonica Player, Keyboard Player, Percussion Player
Genre:

Genres:
World
Other genres:
Alternative, Blues, Contemporary, Hip-Hop/Rap, Jazz, Latin, Pop, R&B/Soul, Reggae, Rock, Traditional, Vocal
Gender:
Male
Address:
Teniente Pinto 46 Valparaiso, Chile
City:
Valparaiso
ZIP/Postal Code:
2340000
State/Province:
Valparaiso
Country:
CHILE
Website:
facebook.com/jorge.f.varas
Other Website:
cl.linkedin.com/in/jorgefloresvaras
Skype:
audio71
---
Added: Sep 27, 2014
Updated: Oct 1, 2014
Last logged: Dec 10, 2017

Band/Ensemble:
Instrumental & Vocal Duo
Details:
saxo, voice, saxophonist, singer, duo, music, piano bar
Genre:

Genres:
Pop
Other genres:
Dance, Jazz, R&B/Soul, Soundtrack/Film Music, Other...
Address:
santo domingo 664 depto 1411 A
City:
Santiago
ZIP/Postal Code:
8320066
State/Province:
santiago
Country:
CHILE
Cell. Phone:
+56967218539
Website:
www.belenrobert.com
Other Website:
www.belenrobert.cl
---
Added: Sep 1, 2014
Updated: Mar 2, 2017
Last logged: Mar 2, 2017
Skill/Title:
Skills:
Saxophone Player
Other skills:
Arranger, Composer, Computer Music Composer, Researcher, Clarinet Player, Flute Player
Genre:

Genres:
Jazz
Other genres:
Alternative, Blues, Classical, Classical/Contemporary, Contemporary, Electronic, Folk, Latin, Pop, R&B/Soul, Reggae, Rock
Gender:
Male
City:
Santiago
Country:
CHILE
Cell. Phone:
+56996134507
---
Added: Mar 22, 2012
Updated: Mar 22, 2012
Last logged: Mar 22, 2012
Skill/Title:
Skills:
Guitar Player
Other skills:
Computer Music Composer, Other... Player, Musicologist, Bass Player, Double-Bass Player, Keyboard Player, Piano Player, Viola Player, Violin Player
Genre:

Genres:
Rock
Other genres:
Alternative, Classical, Latin, New Age, Pop, Soundtrack/Film Music
Address:
camilo.rosa@hotmail.com
City:
Providencia
State/Province:
Santiago
Country:
CHILE
Website:
www.youtube.com/collisiondream16
Other Website:
www.twitter.com/camiiloo_
---
Added: Jan 5, 2011
Updated: Jan 7, 2011
Last logged: Jan 14, 2016
Skill/Title:
Skills:
Writer
Genre:

Genres:
Electronic
Summary/Notes:
"Considered as one of the best DJs and respected of Chile. Dj zetti creates a climax that is special in its gigs. In his sets he mixes the best available technology With more than 15 years of experience as professional dj. " He conducted the program ""
Address:
del rey # 182 maipu
City:
Santiago
ZIP/Postal Code:
9275076
State/Province:
santiago
Country:
CHILE
Telephone:
+56025353056
Cell. Phone:
+56978900847
Other Telephone:
+560987266566
Website:
www.myspace/djzetti
MSN:
zetti_inthemix@hotmail.com
---
Added: Aug 19, 2010
Updated: Aug 19, 2010
Last logged: May 27, 2012
Skill/Title:
Skills:
Copyist
Genre:

Genres:
Other...
Summary/Notes:
"Copyist, composer, arranger, lyricist, singer and multi instrumentist of chilean music, I work for the humanization of the world."
Address:
Almirante Latorre 571
Country:
CHILE
Telephone:
562 6710619
---
Added: Jan 5, 2008
Updated: Jan 5, 2008
Last logged: Nov 7, 2011
Skill/Title:
Skills:
Flute Player
Genre:

Genres:
Classical
Summary/Notes:
"Para Contactarse conmigo ver mi pàgina web www.hernanjara.scd.cl or http://www.myspace.com/hernanjaraflauta"
Address:
Los Alhelìes 2865,Providencia, Santiago
Country:
CHILE
Telephone:
0562 4745604
Fax:
0562 4745604
Website:
hernanjara.scd.cl
---
Added: Nov 12, 2007
Updated: Jul 24, 2008
Last logged: Jul 31, 2008
Skill/Title:
Skills:
Conductor
Other skills:
Trumpet Player
Genre:

Genres:
Classical
Other genres:
Jazz
Gender:
Male
Summary/Notes:
"Iam trumpet player and wind band/orchestra conductor"
Address:
Santiago Chile
Country:
CHILE
Yahoo!:
jj
---
Added: Jan 13, 2007
Updated: May 17, 2012
Last logged: Sep 16, 2012
Skill/Title:
Skills:
Guitar Player
Genre:

Genres:
Classical
Summary/Notes:
"Classical guitar player based in France.Bio.Recordings.Concerts and more on his website"
Country:
CHILE
---
Added: Feb 17, 2002
Updated: May 1, 2008
Last logged: May 1, 2008
Skill/Title:
Skills:
Saxophone Player
Genre:

Genres:
Classical
Summary/Notes:
"al que se pueda interesar! soy saxofonista del prestigioso grupo afro cuban all star,s! estamos de gira mundial ,incluida la apertura de las olimpiadas en sidney! soy director del grupo irazu el cual tiene una discografia de 10 cds en el mercado ,tod"
Address:
CALLE 13 NR 206 / 64 Y 66 HABANA
Country:
CHILE
Telephone:
233551
Fax:
00 56 2 5590758
---
Added: Sep 9, 2000
Updated: Sep 9, 2000
Last logged: Apr 16, 2010
---

Narrow by Genre:
Narrow by Skill/Title:
Narrow by Instrument:
Narrow by Ensemble:
Narrow by Category:
Narrow by Gender:

Featured Musician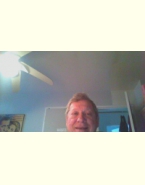 Robert Bendit
Singer/vocal technique coach
"Studios in Manhattan or Private house calls."
Featured websites
High quality classical sheet music to download instantly.
Who's Online Now...
Guests: 332 Members: 2

---
Features
---
Enjoy the Forums
Testimonials
""I am a music composer and thanks to Musicians Page I got several contacts and new opportunities for my musical career."
Violin Player
Security Seals