Paraguay
3 records found
Skill/Title:
Skills:
Harp Player
Other skills:
Arranger, Researcher, Writer
Genre:

Genres:
Latin
Other genres:
Dance, Folk, Jazz, Pop, Soundtrack/Film Music, Traditional, Other...
Gender:
Female
Website Activity:

6%

Address:
lebron.raquel@gmail.com
City:
Asuncion
ZIP/Postal Code:
1728
State/Province:
CENTRAL
Country:
PARAGUAY
Skype:
Prettynuby
---
Added: Aug 23, 2010
Updated: Jul 25, 2013
Last logged: May 18, 2014

Skill/Title:
Skills:
Harp Player
Other skills:
Composer, Other... Player
Genre:

Genres:
Latin
Other genres:
Classical, Folk, Other...
Gender:
Female
Website Activity:

3%

Address:
Lucio Molinas 134
City:
San Lorenzo
ZIP/Postal Code:
1000
State/Province:
Central
Country:
PARAGUAY
MSN:
caf007@hotmail.com
Yahoo!:
carmenacosta35@yahoo.com.ar
---
Added: Jun 30, 2009
Updated: Aug 28, 2010
Last logged: Feb 26, 2015
Band/Ensemble:
Instrumental & Vocal Trio
Details:
Paraguayan Harp, Guitar and Vocals
Genre:

Genres:
Latin
Other genres:
Classical, Soundtrack/Film Music, World, Other...
Address:
Avda. Carlos A Lopez y Farid Rahal Canan 178
City:
Ciudad Del Este
ZIP/Postal Code:
7000
State/Province:
Alto Parana
Country:
PARAGUAY
Telephone:
595-61-512735
Cell. Phone:
595-984-614758
Skype:
osvaldososa
---
Added: Jan 31, 2010
Updated: Mar 31, 2012
Last logged: Apr 22, 2014
---

Narrow by Genre:
Narrow by Skill/Title:
Narrow by Ensemble:
Narrow by Gender:

Featured Band/Ensemble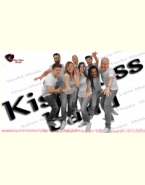 KISS KISS BAND
EXPLOSIVE PARTY BAND!!! ENTERTERTAINMENT AND FUN !!!
"We are available for contracts worldwide, A BURST OF ENERGY!"
Featured Employer/Service
Agency
Featured website
High quality classical sheet music to download instantly.
Who's Online Now
Guests: 1146 Members: 7

---

---

---

---

---

---
Features
---
Enjoy the Forums
Tell a Friend
Send a message
to your friends about Musicians Page and invite them to discover it.
Testimonials
"Musician page has broadened my world.It`s a great way to expande your music career"
Other... Player
Security Seals