Nuevos Aires Trio/4tet/5tet Nuevos Aires Duo/Trio/4tet/5tet Creative Page
Nuevos Aires Trio,

classy music with a latin twist!!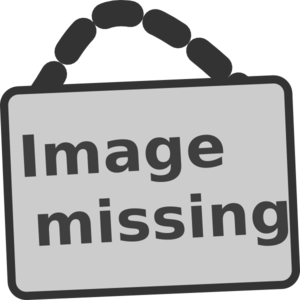 Let yourself be fascinated by the rythm of bossa nova and bolero, enjoy your cocktails in an elegant athmosphere of jazz and pop classics, or fall in love with the metropolitan passion of tango. The beautiful and touching voice of argentinean singer Flor Corallini will captivate you immediately, melting with the eclectic flavours from the sensual vibrations of the Contrabass, the romantic tenderness of piano and rhythmic spices from accessories percussion.  The Trio performed all over the world (South America, China, Korea, Europe, UAE, Morocco, USA) and provide high-quality entertainment for any event. We welcome your guests in Spanish, English, German and Portuguese.
Some of the tunes in our repertory...
BOSSA NOVA
Garota de Ipanema, Chega de Saudade, Desafinado, Agua de Beber, Corcovado, Insensatez, Triste, Desde que o samba é samba, Insensatez, Samba de verao –Summer Samba-Fotografía, So tinha de ser com vocé, Caminhos Cruzados, Eu sei que vou te amar, Pra machucar meu coracao, A felicidade, Ligia, Samba de uma nota só, Dindi, Aguas de Março, Wave, Meditation, Brigas nunca mais, Aquarela do Brasil...among others.
OLDIES/CLASSICS/JAZZ STANDARDS/POP
Put your head on my shoulder, Oh Darling, What a wonderful world, Days of wine and roses, Summertime, The man I love, Strangers in the night, Call me irresponsible, I´ve got you under my skin, Angel Eyes, Cheek to cheek, Dream a little dream, Sophisticated lady, These foolish things, LOVE, Cry me a  river, As time goes by, My funny valentine, Body and soul, My favorite things, Lullaby of birdland, Route 66, They can´t take that away, You don´t know what love is, Black Coffee, Autumn Leaves, Don´t get around much anymore, All the things you are, Fly me to the moon, Over the rainbow, Fever, Stormy Weather, Night and day, All of me, Misty, Stella by starlight, All the things you are, Beautiful love, Bye Bye Blackbird, Perhaps Perhaps Perhaps, Some day my prince will come, Should I stay or should I go, Day tripper, The shadow of your smile, New York New York, Roxanne, Fever, For no one, Ain´t no sunshine, Isn´t she lovely, Walking on the moon, Fallin´-Alicia Keys-, Don´t know why, Give me one reason, Quando Quando Quando, Hit the road Jack, Sunrise, La vie en rose, Every breath you take, Sway, Overjoyed, Killing me softly, Is this love, Yesterday, Blackbird, You are the sunshine of my life, Stand by me, New York state of mind, Smile, Moon River, Whatever Lola wants, Big Spender, But not for me, My heart belongs to Daddy, Hotel California, Ruby Baby, More than words, Something stupid, How deep is your love, Fields of gold...among others.

Nuevos Aires Duo, 

more than just a cover band!!
When the night requires some up beat quality entertainment, Nuevos Aires Duo is the best option. Combining the warmth of acoustic instruments such as guitar and double bass with some electronic beats and keyboard sounds, the Duo will keep your audience captivated with a charming sound and original versions of the most famous all-time hits from Michael Jackson to The Beatles, Eagles, Coldplay and Adele among others. The Duo performed all over the world in 5 star hotels and festivals (Argentina, China, Korea, Europe, UAE, Morocco, USA) and provides high-quality entertainment for any event.
We welcome your guests in Spanish, English, German and Portuguese.
We are based in Berlin (Germany) and willing to play abroad!


---
Updated: February 18, 2013

---
Notice: This Website takes advantage of web standards that your browser may be unable to support. This site may not display in the way it was intended in some browsers. However the page content should still be perfectly viewable in any internet capable device.
© 1999-2021 Musicians Page and Virtual Sheet Music, Inc. All Rights Reserved.