SharonMayLinn Creative Page
SHARON MAY LINN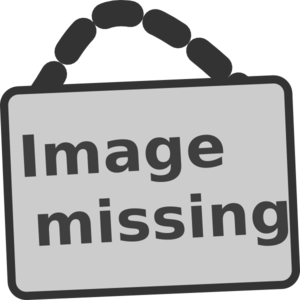 to download Sharon's presentation brochure: LinkedIn
She starts singing professionally at the age of 17 as backing vocals but soon turns to the front-lines and begins her solo carrier in several bands, reaching often over two-hundred live performances a year!
From reggae to rock and blues bands to 70's-80's-90's cover bands and acid jazz groups, all around piano bar duo's, mainly with an international repertoire she becomes a great interpreter of big soul names like A.Franklin, T.Turner and a lot of others which brought her to develop a strong and powerful though warm voice.
In 1996 she faced the house music scene and began her experience as freestyle vocalist:

she performs nowadays as special entertaining guest in a large number of clubs over the whole globe thanks to a huge number of own projects and some hits like Destination Calabria and Lil' Love.
It may seem she's been seeking for success in the music business, but as a matter of fact her biggest input has always been passion: big passion for music (all kind of!!!).
Sharon's personal motto is

"Music is passion – Passion is music".
In the early 90's she starts recording loads of tracks in the upcoming house genre and develops creativity by writing lyrics, including, from that time on, the producing aspect of music. She build up an amazing experience in recording studio's and gained a lot of collaborations due to her ability in writing and recording in a very fast tempo!
Her first approach to music was thanks to her parents: father Alberto was playing rock records all the time (like Led Zeppelin, Rolling Stones, Beatles, C,S,N&Y, Eagles and many more), but also a lot of classical music (like Rachmaninoff, Tchaikovski, Mozart, Beethoven, Mahler and Sibelius). Mother Maureen was playing a lot of music as well!!! (Joni Mitchell, Cat Stevens, Elton John, Stevie Wonder, Earth,Wind & Fire and many more).
So at the age of 5 Sharon was playing already those records by herself on her mother's Dual record-player!
On high school Sharon joined a new wave band called Half Moon and this would sign her definitive entry to the wonderful world of music.
After 2 years she became part of most famous italian reggae band Africa Unite, with whom she performed as backing vocals for about two and a half years, participating to their 2nd and 3rd album 'Llaka' and 'People pie'.
In 1991 Sharon sang as backing vocals for 2 tracks on Paolo Conte's album "Parole D'Amore Scritte A Macchina".
In the meantime she started her 6-year experience as backing vocals and, for the first time solo, in the 70-80-90 cover band APPALOOSA GROUP , reaching a huge number of live performances, over 400!!! This would be the start of her career as lead singer.
With her powerful black voice and her very charismatic performances, she also became most wanted free-style vocalist of Italy and since more than a decennia she has been working as a free-style vocalist and posh mc with a huge number of world known house-music djs, throughout the best clubs, first in Italy and then also Ibiza, Mexico, England, Poland, Switzerland, Romania, Russia, the Netherlands, Spain, France and Germany...
A lot of releases came out in the last years but one of the summer 2005 big hits was for sure Lil' Love (an Alex Gaudino production) with the song LITTLE LOVE.(Find the official MTV video clip on Youtube.)
Back in 2003 also with Gaudino, she wrote the song DESTINATION UNKNOWN : it became a hit thanks to vocals by Crystal Waters. Nowadays remixed and released as DESTINATION CALABRIA.
Recently two important tracks were released : WaWa feat. Sharon May Linn 'SUNSHINE', including a version of house producer and dj Jerry Ropero (Blanco y Negro/Vendetta, Spain)
Blu Lipstick (Sharon May Linn & Magilla) HEAD OVER HEELS, including an Alex Gaudino version (Riserec/TIME records, Italy)already on HED KANDI 2006 compilation.
In December 2006 "Burning Desire" written and sung by Sharon on the grooves of italian djs, Domenico Baldoni and Lauro Predieri, was released under the project named FRIENDS ELECTRIC by Wicked & Wild records...
In April 2007 the real smash hit 'I GOT FEVER', written and produced with dj Sergio D'Angelo, has been released on Lemans recordings, Germany; including a real "bomb" version and a dub one created by the super energic WaWa bros!!!!
Also with Sergio D'Angelo has been released a soulfull track 'Don't Keep Me Hanging On' on Equal records, Italy including a version by dj producer Luis Radio.
Already in Italian top dance chart another Sharon- release (on Stereo Seven records, Italy): the track 'Move Out' under the project name of Smack it, which are Sharon, dj Stefano Pain and Marcello Lepore.
2008 summer hit was 'Love is Gonna Get You' produced with Cristian Marchi dj under the name Saudage Project.
Other collaborations with Unisonofx produced the song "Scent of Summer Nights", recently published on Smilax; with parisienne dj Dim Chris out on EMI France the tecktonic hit "No Sucker".
Not satisfied with this all, Sharon continued her seeking in music forming several bands of different styles: the "Sharon May Linn band" was a soul-blues-rock, "Sharon and friends" was an acid jazz, "ZZ pop" was an all around cover band.
Sharon's passion for west-coast and soft-soul brought her to create an acoustic trio (2 guitars- one 12 strings- and 3 voices....what a wonderful atmosphere!!!)
Nowadays she moved from Italy to Holland and is busy with her house music productions carrier, but still has the time to go on with live projects such as the brand new acoustic duo Sharon & Johan (with guitar player Johan Stolk) and a big cover band "Liquid Groove", performing all over the Netherlands.
Since 2008 Sharon became solo singer of old-school italian house producers famous in the late 80's and over the 90's FPI Project.
Wanted especially in the UK, the guys went live PA again. Soon coming out a double cd of FPI tracks collection,

including "So Everybody" written and sung by Sharon and released as single on Ritmica records in 2009.
Other collaborations are with Marco Fratty, Sharon's cover project Lovematic (on D-Vision, Italy) with the

song "Send Me An Angel" (2008)
With Lovematic she already had the GOMORRA movie soundtrack "I Feel The Love"

In 2009 comes the collaboration with producers Stefano Silvestri and Dino Maggiorana (aka Phunk Investigation)

with the project White Shoes.  "Show Me The Way" and "No Control" were both released on Absolutely recs.

Then the collaboration with The Cube Guys, Sharon wrote and interpreted the tracks  "Passion" and "Love".
Mentioning another collaboration is with swiss producers Panevino (Panevino records for Purple Music).
Released also in 2009 the song "Don't Go" and another one "Can't Hide It" is under construction.
Sharon is always working on new tracks, on Milano lab in 2010 was released the project 3 Mind Twisted with the track"Something's Going On", covering famous Frida song in the eighties and with Wawa vs Gleb Schmelkov "Secret Land" on Loud Bit.
On S2G was released "Push Me" brand new collaboration with french producers Rio Dela Duna and Lucas Reyes.
With Stefano Gamma, Sharon collaborated on the track "Love Is The Boss" by writing the lyrics. (Including a smash remix by Benny Benassi").
Brand new collaboration: Sharon with old friend Federico Scavo released a mashup with original Sharon May Linn verse lyrics and famouse Michael Zager Band "Let's All Chant" out on Airplane Records.
In the last months of 2010 another Lovematic track was released: 
"Take it Up" as always on D:vision label.  
 




2011 starts with another Fratty collaboration out on Just Entertainment

the song "You Got The Love" and in a different but innovating coat with a brand new collaboration, which shows her ability as singer and songwriter also in the chill-out genre: with producer Marco Finotello the beautiful song "Shallow Waters" will be released on Love2Lounge.




Right now Sharon is about to publish a lounge album with producers Wawa, called


"The Sunset Project" on Seamless Recordings.




Also a new collaboration with dj producer Fabio Rochembach will come out on Purple Music records: called "Let There Be Love".




To listen to Sharon's releases you can check out the:






To listen to some Sharon's covers interpretations:



To watch videos check out:




To check-out web profiles:





To check out Sharon's discography:



FOR INFO AND BOOKINGS SEND AN EMAIL




                                                        





                                         
n:

---

---
Notice: This Website takes advantage of web standards that your browser may be unable to support. This site may not display in the way it was intended in some browsers. However the page content should still be perfectly viewable in any internet capable device.
© 1999-2021 Musicians Page and Virtual Sheet Music, Inc. All Rights Reserved.