Licensing/Legal
4 records found
Kind:
Licensing/Legal
Representative:
Joseph Rhodes
---
Added: Aug 1, 2011
Updated: Jan 23, 2012
Last logged: Jan 23, 2012
Kind:
Licensing/Legal
Representative:
Michael Kauffman
Summary/Notes:
"RightsFlow is a licensing and royalty service provider based in NYC. Musicians - Are you looking to clear a cover song for your release? Try Limelight, our online mechanical licensing utility @ www.songclearance.com."
City:
New York
ZIP/Postal Code:
10010
State/Province:
New York
Country:
UNITED STATES
Website:
www.rightsflow.com
Other Website:
www.songclearance.com
Other Website:
www.songclearance.com/blog
Other Website:
www.mysparkcopyright.com
---
Added: Jun 25, 2011
Updated: Jun 26, 2011
Last logged: Jun 29, 2011
Kind:
Licensing/Legal
Representative:
Rex Hodges
Summary/Notes:
"Contract, estate, fianance, accounting and tax services"
---
Added: Mar 7, 2010
Updated: Mar 7, 2010
Last logged: Mar 8, 2010
---
Added: Oct 8, 2009
Updated: Oct 8, 2009
Last logged: Oct 8, 2009
---


Featured Band/Ensemble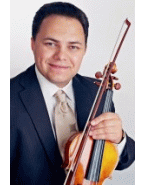 Janos Johan from best of Budapest musicians
Classical/Contemporary Instrumental Band
Featured website
High quality classical sheet music to download instantly.
Exclusive, scary sheet music for the Halloween Night.
Play now!
Who's Online Now...
Guests: 336 Members: 1
Features
---
Enjoy the Forums
Testimonials
"Thanks to this site, I had the honor and the great luck of living an incredible trip to Africa from America and playing for the crowd at Kinshasa DRC. Was an amazing trip and a really nice adventure..."
Keyboard Player
Security Seals