Licensing/Legal
5 records found
Kind:
Licensing/Legal
Representative:
Joseph Rhodes
---
Added: Aug 1, 2011
Updated: Jan 23, 2012
Last logged: Jan 23, 2012
Kind:
Licensing/Legal
Representative:
Michael Kauffman
Summary/Notes:
"RightsFlow is a licensing and royalty service provider based in NYC. Musicians - Are you looking to clear a cover song for your release? Try Limelight, our online mechanical licensing utility @ www.songclearance.com."
City:
New York
ZIP/Postal Code:
10010
State/Province:
New York
Country:
UNITED STATES
Website:
www.rightsflow.com
Other Website:
www.songclearance.com
Other Website:
www.songclearance.com/blog
Other Website:
www.mysparkcopyright.com
---
Added: Jun 25, 2011
Updated: Jun 26, 2011
Last logged: Jun 29, 2011
Kind:
Licensing/Legal
Representative:
Rex Hodges
Summary/Notes:
"Contract, estate, fianance, accounting and tax services"
---
Added: Mar 7, 2010
Updated: Mar 7, 2010
Last logged: Mar 8, 2010
---
Added: Oct 8, 2009
Updated: Oct 8, 2009
Last logged: Oct 8, 2009
---


Featured Musician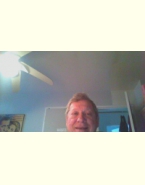 Robert Bendit
Singer/vocal technique coach
"Studios in Manhattan or Private house calls."
Featured websites
High quality classical sheet music to download instantly.
Who's Online Now...
Guests: 296 Members: 2

---
Features
---
Enjoy the Forums
Testimonials
"A big thank you to Maestro Fabrizio Ferrari and all his staff on Musicians page for allowing me to reach out with my music..Freddie King jazz singer!!"
Instrumental & Vocal Duo
Security Seals