Saxophone
4 records found
Master's rumba by Marjan Nikolic
produced by Marjan Nikolic

Types: PDF

Genre: Soundtrack/Film Music
Instruments: Piano, accordion, flute, clarinet, alto saxophone, violin, v
Updated: Feb 14, 2012
more info...
WRIESKALOTKIPAOXQ by Peter Machajdik
produced by Peter Machajdik

Types: PDF

Genre: Classical/Contemporary
Instruments: 4 saxophones (saxophone quartet)
Updated: Oct 8, 2010
more info...
Game by Yuval Halpern
produced by Yuval Halpern

Types: Sibelius

Genre: Contemporary
Instruments: Reed Quintet:Oboe,Clarinet(Bb),Alt Saxophone,Basoon,BassClar
Updated: Feb 8, 2010
more info...
ARKADIA by Ilio Volante
produced by Ilio Volante

Types: PDF

Genre: World
Instruments: Bouzouki, Saxophone, Keys and Others
Updated: May 2, 2009
more info...
---

Featured Band/Ensemble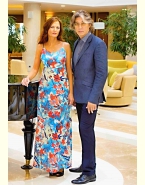 Soundbreeze Duo
Ready for new gigs. Hit us Up!
"Versatile & Experienced.Creating Enjoyable Atmosphere!"
Featured website
High quality Christmas sheet music to download instantly.
Features
---
Enjoy the Forums
Testimonials
"Musicians Page is becoming the goto site for working musicians and agents looking for the "Right" cats..."
Bass Player
Security Seals