Chile
7 records found
Skill/Title:
Skills:
Saxophone Player
Other skills:
Arranger, Composer, Conductor, Singer, Teacher, Flute Player
Genre:

Genres:
World
Other genres:
Classical, Classical/Contemporary, Country, Early Music, Jazz, Latin, Opera, Pop, R&B/Soul, Reggae, Traditional, Vocal, Other...
Gender:
Male
Address:
LEONOR CEPEDA 952
City:
Santiago De Chile
ZIP/Postal Code:
8320000
State/Province:
REGION METROPOLITANA
Country:
CHILE
Website:
youtu.be/3Ej-Avhdgw4
---
Added: Jan 23, 2020
Updated: Jan 28, 2020
Last logged: Feb 13, 2020
Skill/Title:
Skills:
Computer Music Composer
Other skills:
Arranger, Composer, Lyricist, Drums Player, Guitar Player, Keyboard Player, Piano Player, Voice Player, Other...
Genre:

Genres:
Soundtrack/Film Music
Other genres:
Classical, Classical/Contemporary, Contemporary, Electronic, Folk, Hip-Hop/Rap, Jazz, Latin, Metal, Pop, Reggae, Rock, Vocal, Other...
Gender:
Male
Country:
CHILE
Website:
www.youtube.com/watch?[...]
---
Added: Mar 14, 2019
Updated: Mar 14, 2019
Last logged: Mar 23, 2019

Skill/Title:
Skills:
Drums Player
Other skills:
Teacher, Percussion Player
Genre:

Genres:
Pop
Other genres:
Alternative, Christian, Contemporary, Country, Dance, Electronic, Folk, Gospel Music, Jazz, Latin, R&B/Soul, Rock, Soundtrack/Film Music, World, Other...
Gender:
Male
Address:
Av Grecia 2838, Santiago centro.
City:
Santiago
ZIP/Postal Code:
8150215
State/Province:
Santiago
Country:
CHILE
Website:
www.instagram.com/erichdrums
---
Added: Apr 12, 2016
Updated: Dec 26, 2020
Last logged: Mar 16, 2023

Skill/Title:
Skills:
Piano Player
Other skills:
Arranger, Composer, Computer Music Composer, Conductor, DJ, Lyricist, Other... Player, Singer, Researcher, Teacher, Accordion Player, Bass Player, Drums Player, Guitar Player, Harmonica Player, Keyboard Player, Percussion Player
Genre:

Genres:
World
Other genres:
Alternative, Blues, Contemporary, Hip-Hop/Rap, Jazz, Latin, Pop, R&B/Soul, Reggae, Rock, Traditional, Vocal
Gender:
Male
Address:
Teniente Pinto 46 Valparaiso, Chile
City:
Valparaiso
ZIP/Postal Code:
2340000
State/Province:
Valparaiso
Country:
CHILE
Website:
facebook.com/jorge.f.varas
Other Website:
cl.linkedin.com/in/jorgefloresvaras
Skype:
audio71
---
Added: Sep 27, 2014
Updated: Oct 1, 2014
Last logged: Aug 9, 2019

Band/Ensemble:
Instrumental & Vocal Duo
Details:
saxo, voice, saxophonist, singer, duo, music, piano bar
Genre:

Genres:
Pop
Other genres:
Dance, Jazz, R&B/Soul, Soundtrack/Film Music, Other...
Address:
santo domingo 664 depto 1411 A
City:
Santiago
ZIP/Postal Code:
8320066
State/Province:
santiago
Country:
CHILE
Cell. Phone:
+56967218539
Website:
www.belenrobert.com
Other Website:
www.belenrobert.cl
---
Added: Sep 1, 2014
Updated: Mar 2, 2017
Last logged: Mar 2, 2017
Skill/Title:
Skills:
Guitar Player
Other skills:
Computer Music Composer, Other... Player, Musicologist, Bass Player, Double-Bass Player, Keyboard Player, Piano Player, Viola Player, Violin Player
Genre:

Genres:
Rock
Other genres:
Alternative, Classical, Latin, New Age, Pop, Soundtrack/Film Music
Address:
camilo.rosa@hotmail.com
City:
Providencia
State/Province:
Santiago
Country:
CHILE
Website:
www.youtube.com/collisiondream16
Other Website:
www.twitter.com/camiiloo_
---
Added: Jan 5, 2011
Updated: Jan 7, 2011
Last logged: Jan 14, 2016
Skill/Title:
Skills:
Copyist
Genre:

Genres:
Other...
Summary/Notes:
"Copyist, composer, arranger, lyricist, singer and multi instrumentist of chilean music, I work for the humanization of the world."
Address:
Almirante Latorre 571
Country:
CHILE
Telephone:
562 6710619
---
Added: Jan 5, 2008
Updated: Jan 5, 2008
Last logged: Nov 7, 2011
---

Narrow by Genre:
Narrow by Skill/Title:
Narrow by Instrument:
Narrow by Ensemble:
Narrow by Category:
Narrow by Gender:

Featured Service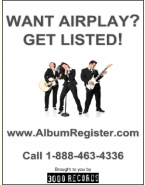 Helping musicians get airplay since 2004!
Individual
"This is a wonderful service. Thank you." - J. Archibald
Featured websites
High quality classical sheet music to download instantly.
Who's Online Now...
Guests: 150 Members: 2

---
Features
---
Enjoy the Forums
Testimonials
"I am excited to learn about new opportunities and to share information about my music, as well as to learn about other artists."
Singer
Security Seals