Guatemala
4 records found

Skill/Title:
Skills:
Singer
Other skills:
Composer, Lyricist, Teacher
Genre:

Genres:
Metal
Other genres:
Blues, Christian, Gospel Music, Opera, Rock
Gender:
Male
Country:
GUATEMALA
Skype:
carlos_pepio
---
Added: Apr 20, 2016
Updated: Apr 20, 2016
Last logged: Apr 21, 2016

Skill/Title:
Skills:
Keyboard Player
Other skills:
Composer, Computer Music Composer, Other... Player, Bass Player, Drums Player, Guitar Player, Piano Player
Genre:

Genres:
Rock
Other genres:
Latin
Gender:
Male
City:
Antigua Guatemala
State/Province:
Sacatepequez
Country:
GUATEMALA
Website:
leonelr60@hotmail.com
Other Website:
www.sonusbook.com/edgarleonelramirezrodriguez
---
Added: Jan 21, 2013
Updated: Jan 21, 2013
Last logged: Feb 13, 2019
Skill/Title:
Skills:
Flute Player
Genre:

Genres:
Classical
Summary/Notes:
"Beautifull Scores with Finale, Sibelius or Lilypond. $29.99 per Score. Time (depends on score's size +/- 1 weeks per movement in large orchestral instruments.)"
Address:
9ª.calle y 7ª Ave.Edif. El Centro Of.223
Country:
GUATEMALA
Telephone:
502-2253-7182
Fax:
502-2253-7181
---
Added: Feb 8, 2007
Updated: Feb 8, 2007
Last logged: Jul 10, 2018
Skill/Title:
Skills:
Organ Player
Other skills:
Arranger, Copyist, Researcher, Keyboard Player, Piano Player
Genre:

Genres:
Pop
Other genres:
Classical, Jazz, Latin, World
Gender:
Male
Summary/Notes:
"I play keyboards and bass pedalboard as an Organ, performing Classical, Pop, Jazz, Latin Music. I play also Solo Piano and Pipe Organ. Private lessons in all levels.I teach free lessons about Jazz and Latin Music in: learnjazzpiano.com"
Address:
Guatemala
City:
Guatemala
Country:
GUATEMALA
Website:
www.pianoaprimeravista.com
Other Website:
www.MyBand.is/pianoaprimeravista
Other Website:
partiturasdealbetan.blogspot.com
Other Website:
www.facebook.com/pianoaprimeravista
---
Added: Dec 30, 2006
Updated: Apr 13, 2014
Last logged: Mar 3, 2015
---

Narrow by Genre:
Narrow by Skill/Title:
Narrow by Instrument:
Narrow by Ensemble:
Narrow by Category:
Narrow by Gender:

Featured Musician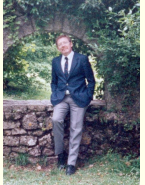 William Malcolm Jones
Composer
"I score/produce music for films,Windband,Brass Band etc."
Featured websites
High quality classical sheet music to download instantly.

Exclusive, scary sheet music for the Halloween Night.
Play now!
Features
---
Enjoy the Forums
Testimonials
"My name Yangoo Iam classic , flamenco , light , jazz , latino Guitar player Teacher of classic and flamenco spanish guitar Am Thanking musicians page so much that giving me that opportunity and support to complete in my musical career ."
Guitar Player
Security Seals