Choir
15 records found, shown 1-15
---
Added: May 18, 2013
Updated: Aug 29, 2014
Last logged: Aug 29, 2014

Band/Ensemble:
Vocal Choir
Genre:

Genres:
Classical
Address:
306 Valley View Dr N
City:
Stroudsburg
ZIP/Postal Code:
18360-8613
State/Province:
Pennsylvania
Country:
UNITED STATES
Telephone:
570-269-6245
Website:
poconoconcertchorale.org
---
Added: Mar 26, 2023
Updated: Mar 26, 2023
Last logged: Jun 29, 2023
---
Added: Jul 19, 2019
Updated: Jul 19, 2019
Last logged: Jul 19, 2019
---
Added: Mar 6, 2018
Updated: Mar 6, 2018
Last logged: Mar 6, 2018

Band/Ensemble:
Vocal Choir
Genre:

Genres:
Classical/Contemporary
---
Added: Oct 25, 2017
Updated: Oct 25, 2017
Last logged: Oct 25, 2017
Band/Ensemble:
Instrumental Choir
Genre:

Genres:
Other...
Address:
P.O. Box 44056
City:
Madison
ZIP/Postal Code:
53744
State/Province:
Wisconsin
Country:
UNITED STATES
Telephone:
608-620-1997
Website:
www.madisonhandbells.org
---
Added: Jul 7, 2016
Updated: Jul 7, 2016
Last logged: Jul 7, 2016

Band/Ensemble:
Instrumental & Vocal Choir
Genre:

Genres:
Gospel Music
Gender:
Male
---
Added: Apr 7, 2016
Updated: Apr 11, 2016
Last logged: Mar 29, 2018
Band/Ensemble:
Instrumental & Vocal Choir
Genre:

Genres:
Gospel Music
---
Added: Apr 22, 2015
Updated: Apr 22, 2015
Last logged: Apr 22, 2015
---
Added: Apr 4, 2015
Updated: Apr 4, 2015
Last logged: Apr 16, 2015
---
Added: Feb 18, 2015
Updated: Mar 17, 2017
Last logged: Jul 18, 2018
---
Added: Sep 17, 2014
Updated: Sep 17, 2014
Last logged: Nov 5, 2014
Band/Ensemble:
Instrumental & Vocal Choir
Genre:

Genres:
Gospel Music
---
Added: Aug 26, 2014
Updated: Sep 1, 2014
Last logged: May 2, 2018
---
Added: Jul 18, 2014
Updated: Jul 18, 2014
Last logged: Jul 18, 2014
---
Added: Apr 24, 2014
Updated: Apr 24, 2014
Last logged: Dec 12, 2014
Band/Ensemble:
Brass Choir
Details:
22 Piece Brass Ensemble
Genre:

Genres:
Classical/Contemporary
Other genres:
Classical, Contemporary, Dance, Jazz, Latin, Pop, Traditional
---
Added: May 20, 2010
Updated: May 20, 2010
Last logged: May 20, 2010
---

Narrow by Kind:
Narrow by Genre:
Narrow by Instrument:
Narrow by Gender:
Narrow by Country:

Featured Musician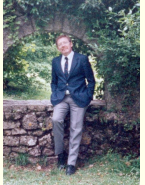 William Malcolm Jones
Composer
"I score/produce music for films,Windband,Brass Band etc."
Featured websites
High quality classical sheet music to download instantly.

Exclusive, scary sheet music for the Halloween Night.
Play now!
Features
---
Enjoy the Forums
Testimonials
"Thanks to Musicians Page I have received several contacts and new opportunities for my musical career. I am a singer/guitarist from Spain, I sing all kinds of music and have worked in countries like - London - A taste of Spain 2011 Dubai-Intercontinental Hotel Mexico-D.F.,Gitanerias Kuwait-Regency hotel Israel-Holiday Inn Barcelona-Shoko"
Guitar Player
Security Seals